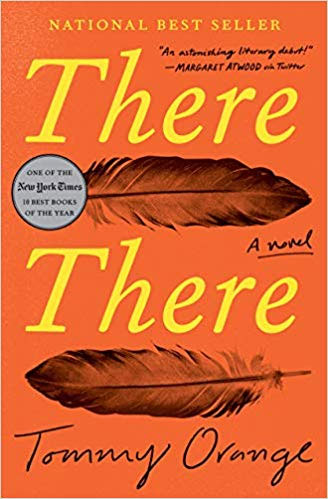 by Tommy Orange
Set in Oakland, California Tommy Orange's debut novel follows several characters creating a multi-generational examination of Native American life in a modem Urban landscape.
As the novel progresses we meet each of the characters and get to know their home lives and environments and their feelings as they prepare to attend the Big Oakland Powwow – a gathering to celebrate Native tradition and pageantry – and where many will meet and interact in unusual and sometimes devastating ways.
This is a raw and unflinching examination of sadness, violence and loss, but also pride, identity and self-worth. It is filled with broken families and broken dreams. Each character tries to find their own identity and their own way of understanding what it means to be Native and American. They explore the varied ways of being an Indian and of feeling like an Indian – and contemplate if that is even possible with their detachment from tradition and history.
Tommy Orange writes in short, quick chapters – sometimes only paragraphs that effortlessly weaves its way through the multitude of characters and voices and never loses focus on who they are and what their story is – until it all culminates in a grand narrative of tragedy, of heroism, of finding yourself among the ruins of society.
It is a stunning piece of work and Tommy Orange's voice is one that is important and hopefully be around for a long time.